Appointment: Appointed to the Board as Chair elect in October 2022.
Experience: Mr Horlick is a non-executive director and chair of BH Macro Limited, and a non-executive director of VH Global Sustainable Energy Opportunities PLC, each of which is admitted to trading on the Main Market of the London Stock Exchange. He is currently the non-executive chairman of CCLA Investment Management which manages assets for over 38,000 charities and church and local authority funds. Mr Horlick has served on a number of closed end fund boards and was previously head of investment and main board director of Schroders Plc and President, Institutional, of Fidelity International and subsequently chairman of the Trust Bank for the Fidelity Mutual funds in the US. He has had a long and distinguished career in investment management since graduating from Cambridge University in 1980 with an MA in Modern History. Mr Horlick is UK resident.
Committee Membership: Audit Committee Member; Nomination Committee Member; Management Engagement Committee Member.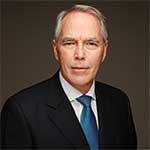 Richard Horlick (63)
Non-executive Independent Director